BUSINESS SECURITY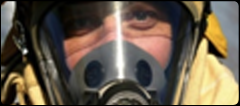 CARBON MONOXIDE
CO is a colorless, odorless and tasteless gas produced from the partial combustion of carbon-containing compounds. When humans breathe in carbon monoxide, it enters the bloodstream and depletes oxygen from the blood cells.
Maxim Security Alarm Service protects your family against the number one killer in homes, carbon monoxide poisoning.
We utilize state of the art carbon monoxide detectors and our UL Listed Central Monitoring Station to give you piece of mind against this deadly odorless and tasteless gas.
Our carbon monoxide alarm sensors will notify the occupants if high levels Carbon Monoxide are detected as well as alert our Central Monitoring Station to advise the fire department of the emergency. Voice contact can also be made to warn subscribers and family if they are home.