BUSINESS SECURITY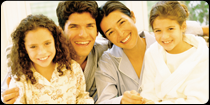 HOME ALARM SECURITY & SERVICES
Maxim Security Alarm Service offers installation and monitoring for hard-wired and wireless alarm security systems.
Our wireless security system eliminates the need to run wires through your home while at the same time providing all the security features of a hard-wired system.
When an emergency occurs, your security system alerts our UL-listed monitoring station, where a trained dispatcher determines the nature of the emergency and responds immediately to protect your home and loved ones. We'll begin the process that sends help within seconds, minimizing your risk and loss.
These solutions are supported by a comprehensive alarm monitoring network. Where appropriate, all of these dimensions of life safety security can be fully integrated through a single technology platform to deliver ease and peace of mind to you and your family.