BUSINESS SECURITY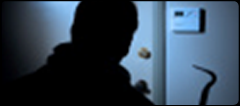 VOICE & TWO-WAY MONITORING
With Maxim Security Alarm Service you get the most effective method of security. We offer Open Voice and two-way monitoring to provide fast communication between you and our state-of-the-art, UL Listed monitoring station.
Our Open Voice service is a revolutionary product that makes interactive voice response systems obsolete.  Open Voice removes all the boundaries of traditional integrated voice response systems and allows us to further enhance our communication capabilities.
The Open Voice module is tightly integrated with our alarm automation allowing all the functionality already existing in our automation to be passed through the voice system.  The Open Voice module uses natural sounding Text-To-Speech technology.
Our two-way monitoring provides fast communication between your home and our state-of-the-art central station once your alarm is triggered. In the case of a break-in, our two-way alarm security monitoring technology alerts our certified central station operators, who then establish a live audio link between them and your house. This advanced wireless alarm system allows our operators to assess any emergency situation occurring and send authorities.