BUSINESS SECURITY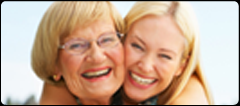 MEDICAL MONITORING
Our Medical Monitoring and Senior Living Solutions give seniors and people with disabilities freedom to be independent and enjoy life. We offer home devices as well as solutions for health care providers. From personal devices, pull down cords and help buttons, we help give seniors the care they need and the independence they deserve.
Maxim Security Alarm Service gives you the finest personal Medical Monitoring and emergency response technology available. Our medical monitoring station is always available to send the emergency response team to your service.
Maxim Security Alarm Service uses medical alarms that preserve the independence of seniors while offering an immediate response in the first critical moments of an emergency with hands-free two-way communications.